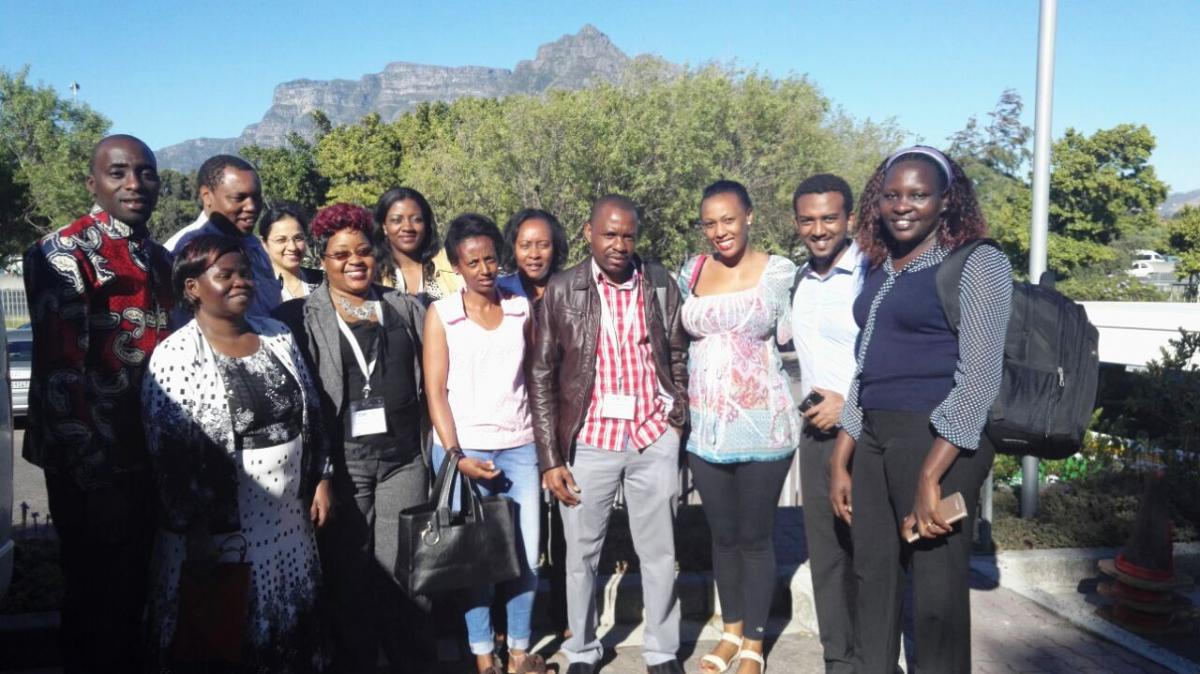 Grace Ngaruiya (2nd left in the front row) together with the other participants of the Renal Skills Workshop in Cape Town, South Africa.
Grace Ngaruiya, a lecturer at the School of Nursing, College of Health Sciences, University of Nairobi was in South Africa to attend a renal skills workshop.
Ngaruiya attended the course from 28th November to 2nd December, 2016 to update her knowledge on renal skills and the course was fully funded by the International Society of Nephrology, the International Pediatric Nephrology Association and the International Society of Peritoneal Dialysis as well as Euro Peritoneal dialysis.
Saving young lives in Africa and Asia project coordinated the program. 11 countries from Africa were represented including Kenya. Ngaruiya was the only one representing Universities in Kenya. There was one nephrologist, one medical officer and one nurse from Moi Teaching and Referral Hospital, one nurse from the Kenyatta National Hospital, one nurse from Aga Khan Hospital Nairobi and Ngaruiya herself.
During the workshop, updates on the following areas were given among other key areas in renal replacement therapy as per the attached program:
Dialysis including vascular access
Acute Peritoneal Dialysis
Automated peritoneal dialysis
Hemodialysis
Continuous Venovenous Hemodialysis
Pediatric life support
Of importance to note is that the participants were trained on various hands on skills such as how to fix peritoneal dialysis catheters at the bedside in case of an emergency even with an improvised central line as a catheter in pediatrics. They were also trained on how to tunnel a peritoneal dialysis catheter both in adults and pediatrics. To equip them save young lives in cases of emergencies, they were shown how to prepare peritoneal dialysis fluids locally. Ngaruiya used this knowledge on her return at Nairobi West Hospital and helped save a seven days baby.