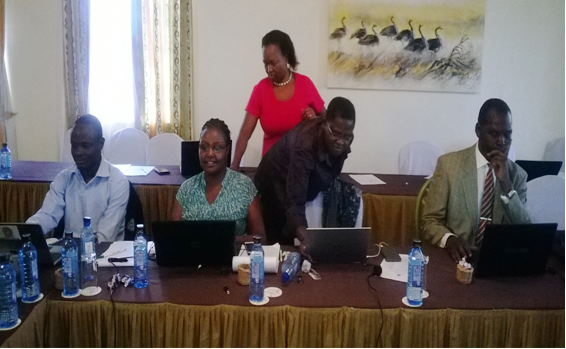 Participants on an individualized review session.
The School of Nursing Sciences (SONS) has been collaborating with Amref Health Africa under private partnership programmes to conduct EBScN since 2012.
In line with the Commission of University Education and the University of Nairobi requirements,SONs is revising the E-BScN content.
The review was necessary at this stage to update and upload of the study content on the university website. The review provided the opportunity to incorporate all the views that have been shared by users of the content during the pilot phase among other lessons learnt. The flagship eBscN upgrading course has demonstrated that decentralized training of human resource for health is possible in a developing country setting. This is an opportunity worth further exploration for replication in East Africa by the University of Nairobi.