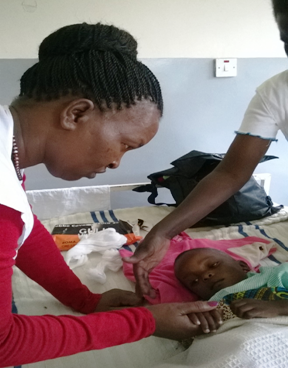 Dr. Wakasiaka attends to a 4 years old fistula patient at Kisii level 5 Hospital.
In the past 7 years, the University of Nairobi has made tradition in serving these voiceless women; in this context, we focus on those living with stigma and rejection owing to fistula development. The 8th VVF camp was held at Kisii Referral and Teaching hospital from the 14th day to 26th September, 2015. The overall aim of this event was to restore women dignity through fistula surgery and supportive counselling. Community mobilization was done prior to the screening sessions. Both print and electronic media were employed in dissemination of basic information regarding fistula, prevention and treatment available at the hospital.
The Fistula Team
Lead Fistula Surgeon: Dr. Weston Khisa
Lead Social Scientist: Dr. Sabina Wakasiaka
Assisstant Surgeons: Drs. Enock Ondari, Okutoyi, Mitei & Matasi
Anesthetist: Hospital Anaesthetic Team
Coordination Nursing Services: Jerusa Omari
During this camp, a total of patients received care. The youngest was aged 4 years while the oldest was aged 70 years.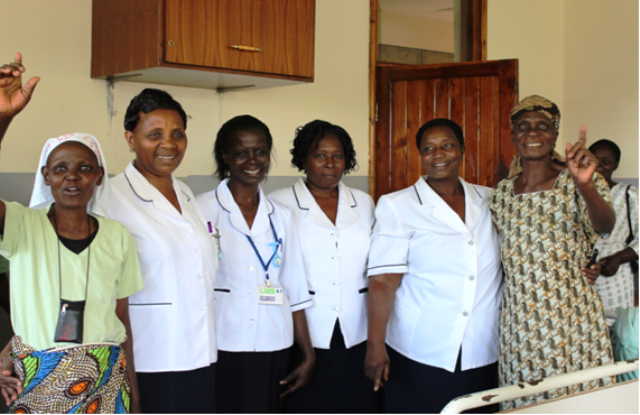 A team of Kisii Fistula Nurse Mentees with women who benefitted from the program, their smiles speak a thousand words.
Click here to view report. [8]