Nursing students pose for a group photo before holding a march to mark the International Nurses Week on 7th May, 2018.
Students and staff from the University of Nairobi (UoN) School of Nursing Sciences (SoNS) joined the world in celebrating the International Nurses Week to highlight the role nurses play in promoting health and wellness in different countries across the world.
The event was held at the University of Nairobi Graduation Square from 7th to 11th May, 2018 under the theme Inspire, Innovate.
The weeklong event was officially opened by SoNS Director Miriam Wagoro. Several SoNS alumni and local nurses shared personal experiences from their career with the student nurses.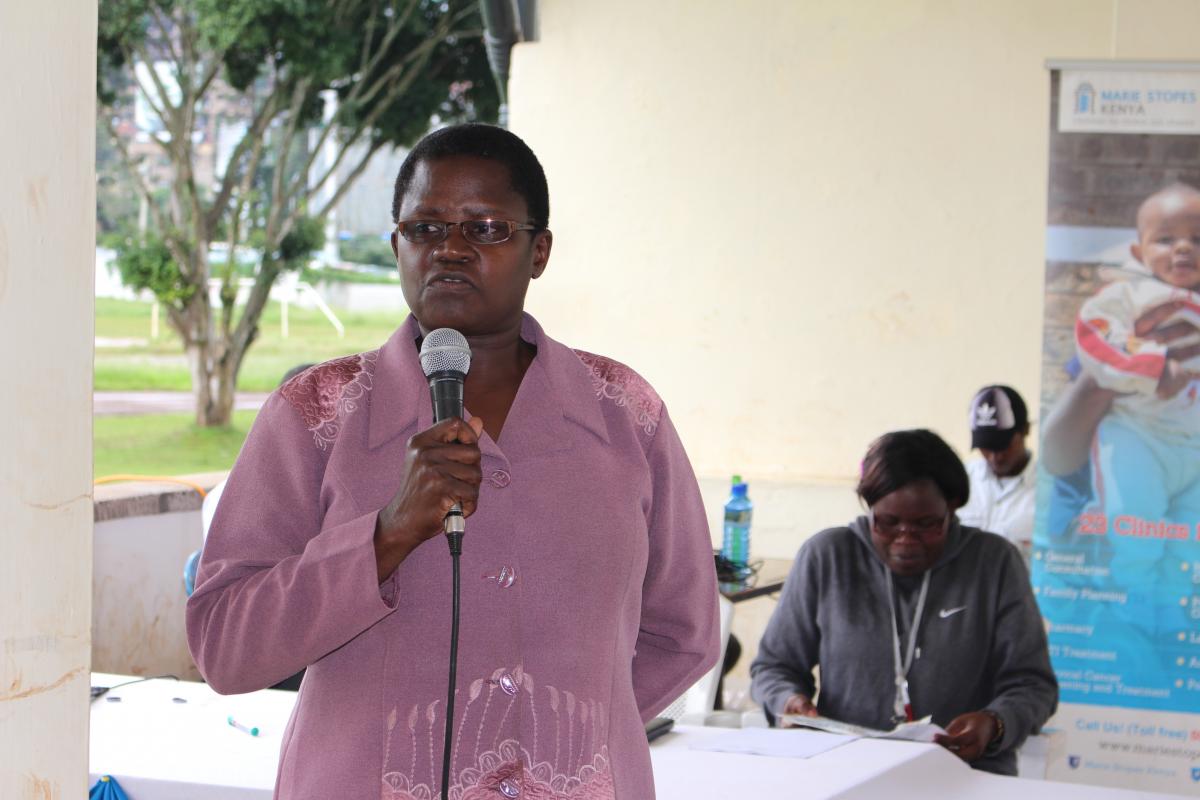 School of Nursing Director, Miriam Wagoro delivers her address during the official opening of the Nurses Week celebrations.
In her address, Wagoro said nurses play a key role in provision of health services to patients in all hospitals through their hard work and dedication.
"Nurses are the backbone of the health sector in any country in this world. The number of nurses in any given health facility is usually high than that of the other health care providers. That tells you how important they are and the need to have them appreciated," Wagoro said.
The Director also urged upcoming nurses to tirelessly work hard in their studies and be a source of inspiration to anyone who wants to join this noble profession in addition to taking good care of the community that totally depends on them.
Apart from the talks, the student nurses also conducted a free medical camp where they offered medical services to the members of public for free.
The event was organized by the Nairobi University Nursing Student's Association in collaboration with Marie Stopes Kenya and Longhorn Publishers.
Click here to view photo gallery. [8]