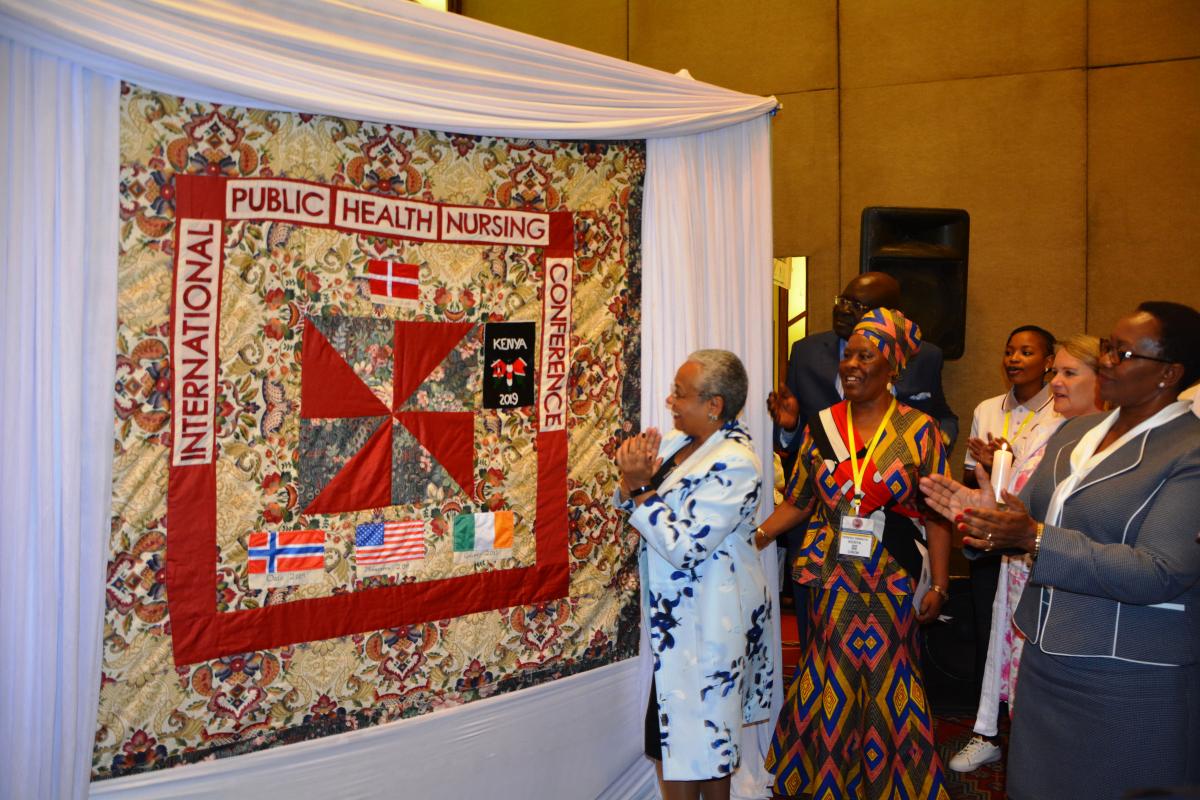 First Lady, Margaret Kenyatta when she officially opened the 5th International Global Network for Public Nursing Conference held in Nairobi.
The International Conference of Global Network for Public Health Nursing was held in Nairobi, Kenya from 14th to 16th May, 2019.
The University of Nairobi and the Ministry of Health co-hosted the conference which was held in Africa for the first time since its inception and saw over 400 delegates from 75 countries around the world attend.
The event was officially opened by the First Lady of Kenya, Her Excellency Margaret Kenyatta. In her address, the First Lady echoed the importance of the event's theme, 'Public Health Nurses Achieving Sustainable Development Goals (SDG) 3- Good Health and Well-being'. She emphasized on the timeliness and relevance, "the theme is most relevant to us and resonates with my efforts to ensuring maternal and infant optimal health and well-being in the midst of the challenges we navigate through in a dynamic global health care system."
She challenged the participants to solve the challenges being faced globally in the Health sector.
"We cannot afford to wait for the populations to be admitted and spend their economic development time in the hospital. We have to manage our populations and improve their quality of life within the community where they live. We have also to avert our populations from suffering from preventable diseases. We need to resolve this by the end of the conference; for this is the foundation of the theme of this conference "SDG 3 –Good health and well-being," the First Lady said.
On his part, Education Cabinet Secretary, Prof. George Magoha noted the need of a nurse as a key figure who plays a critical role in the delivery of health services.
"Perhaps the nurse is the one with the answer to Universal Health Coverage. We need to glorify our nurses," Prof. Magoha said.
He said he was committed to work with the Ministry of Health in ensuring that nurses study and work in Kenya in addition to empowering them and increasing their numbers.
Health Cabinet Secretary, Sicily Kariuki appreciated the roles nurses play in public health and re-emphasized the importance of public health in global health.
Prof. Peter Mbithi, the University of Nairobi Vice Chancellor, cited the importance of the event to the University's research calendar.
Expiry Date:
Fri, 2028-06-30 (All day)