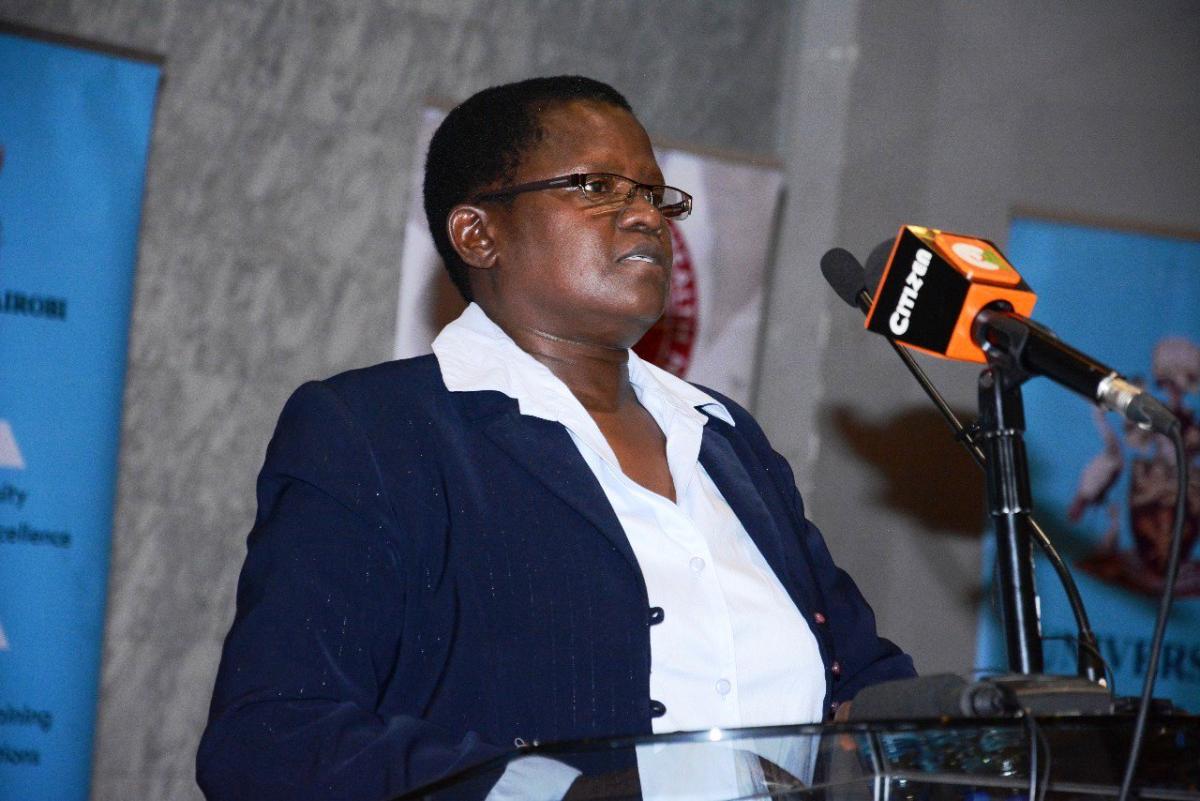 School of Nursing Sciences Director, Dr. Miriam Wagoro.
Director School of Nursing Sciences and Chairperson of the planning committee giving a welcome address during the public lecture by Prof. Miriam Were. The lecture was a curtain raiser for the 5th International Conference of the Global Network for Public Health Nursing (GNPHN2019).
Dr. Wagoro pointed out the tremendous steps they undertook to ensure successful planning of such a great international conference held in Africa for the very first time.
She expressed utmost ecstasy in the great achievement the School of Nursing Sciences, University of Nairobi under her leadership had made it not only setting a par for itself but also becoming a centre for launching esteemed and motivated nurses to the corporate world.
She further made a presentation regarding development of a graphic blood glucose monitoring chart for glycaemic control blood glucose.
Student nurses in a photo session with the GNPHN chairperson Prof. Linda Smith at Chandaria Hall University of Nairobi during the public lecture.
The lecture attracted many students from College of Health Sciences. Key note speakers Prof. Khamadi Were and Dr. Githinji Gitahi made appealing presentations on need for Universal Health Coverage.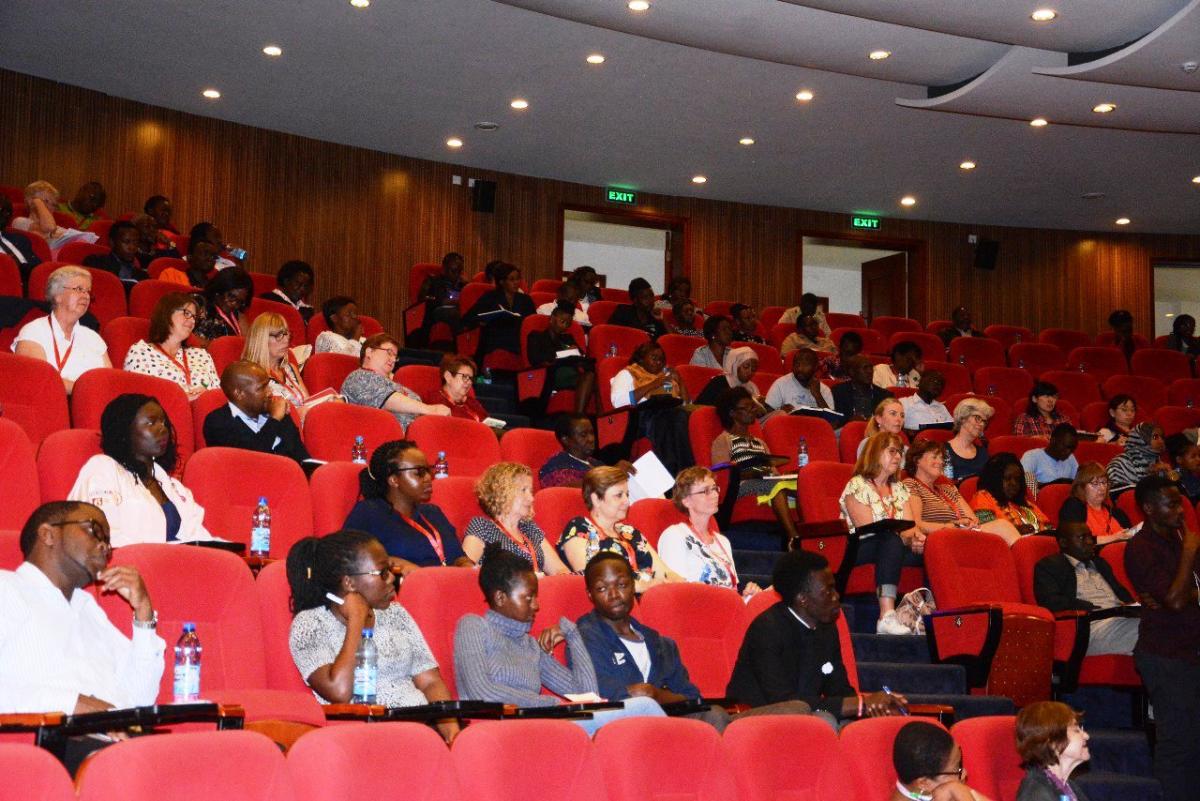 Expiry Date:
Fri, 2025-01-31 (All day)