Students take health services to clients at their homes and work places.
The college of nursing at the University of South Albama, USA under the "Service abroad program" and the School of Nursing Sciences at the College of Health Sciences, University of Nairobi under the community service program joined hands to organize and deliver health promotion services to communities in Limuru, Kiambu County on 14th December, 2017.
The services included conducting assessments, formulating nursing diagnoses and providing appropriate interventions. The students were subsequently issued with certificates for participating in community health promotion services.
Besides delivering community health promotive services, the students had presentations during which the similarities and differences in the programs as well as disease conditions unique to the two continents were discussed. Both groups of students were appreciative of the unique and rich experiences they gained from each other and from interaction with the communities. Below are some of the pictures showing the activities that took place during the services and presentations.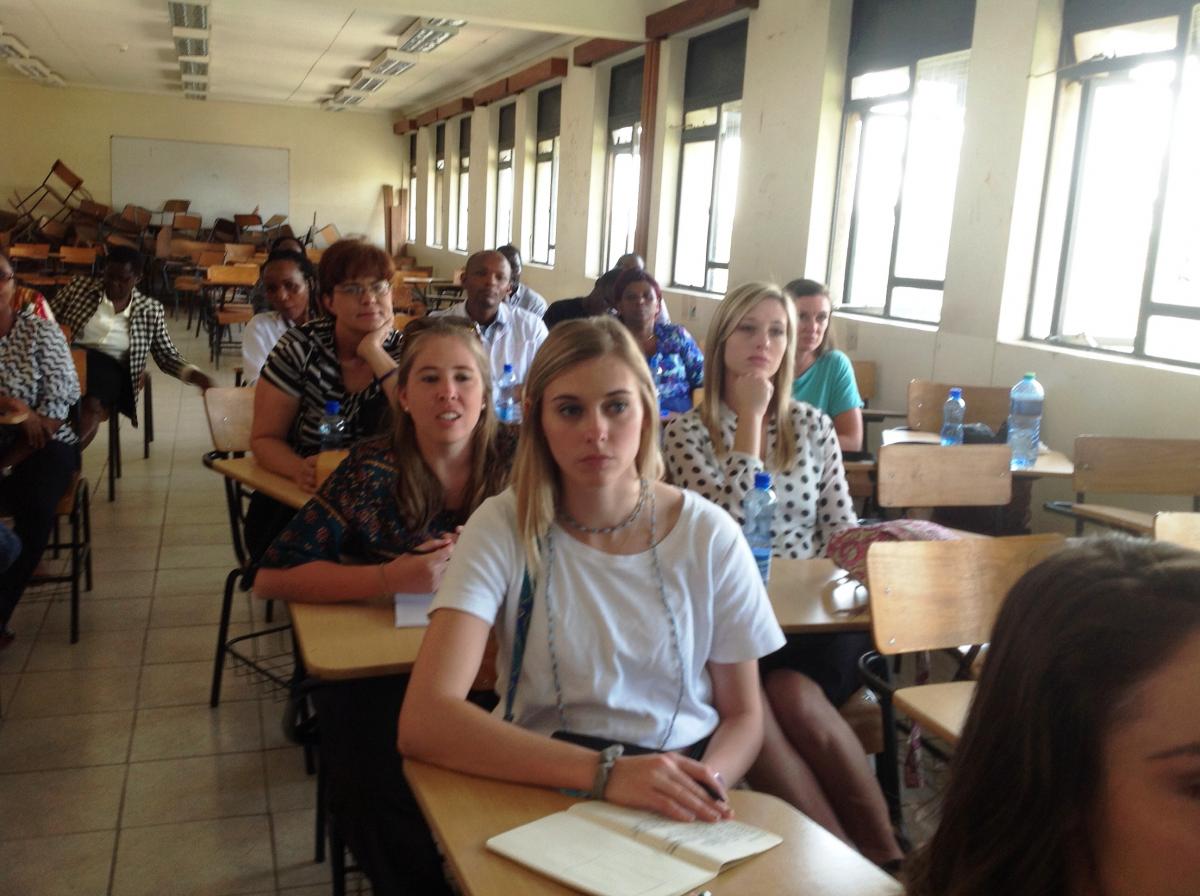 Nursing students from the University of South Alabama listen to presentations by students from UoN's School of Nursing Sciences.
Students receiving certificates of participation in community health promotion services.