The 2nd African Council of International Neonatal Nurses Conference was held on 14th - 15th November 2019 at the College of Health sciences University of Nairobi. The conference co-organized by the  Council of International Neonatal Nurses (COINN), the Association of Neonatal Nurses-Kenya (ANNK),global engagement institute (GEI)  and the University of Nairobi (UoN),School of nursing sciences  brought together Professionals and students in nursing, midwifery, neonatology, pediatrics, public health and related fields meet in the beautiful Kenyan capital Nairobi for two days of knowledge and experience sharing.
Keynote speakers included some of the most renowned personalities in neonatal nursing today – including Prof. Dr. Carole Kenner (COINN President & CEO), A/Prof. Dr. Karen Walker (COINN Vice President & President of the Australian College of Neonatal Nurses), Dr. Karen New (COINN Past President & Past Professional Officer of the Australian College of Neonatal Nurses), Dr. Miriam Wagoro- Director, School of Nursing, University of Nairobi and Josephine Bariu (ANNK President & COINN Member), Acting Nairobi county CEC Health Ms. Vesca Kangongo,Prof James Machoki principal college of health sciences.
Conference Participants had an opportunity to highlight their work, exchange ideas, and improve the quality of nursing education and neonatal care, and network with colleagues.
"Generated knowledge is only useful when disseminated and applied to create impact in health outcomes. I am convinced that this great conference provides a forum for exchanging knowledge with peers who can subsequently interrogate, test and critically evaluate its usefulness in improving neonatal health outcomes"  Prof James Machoki principal CHS
The conference was Universal Health Care: Saving the Newborn – contemporary neonatal care within the context of the African continent is the conference's overall theme the focus being on clinical neonatal care.
"Neonatal nurses are the key component of the essential workforce necessary to address the healthcare needs of the infants globally" Prof. Dr. Carole Kenner
Ms. Vesca Kangongo the CEC health Nairobi County noted with pride that this is the first time the conference is held in Kenya and second time in Africa. She noted that the theme of the conference is most relevant to us as country and resonates with the Kenya government efforts to ensuring optimal neonatal health and wellbeing in the midst of the challenges that we navigate through in a dynamic global care system.
In her address Ms Kangongo emphasized that; children currently form approximately 27% of the world's total population; of the estimated 130million infants born each year globally 4 million die in the first 28 days of life, that three quarter of neonatal deaths occurs in the first week and more than a quarter in the first 24 hours. Neonatal deaths of under 5 account for 40% of all deaths globally. That this deaths can be averted with evidence based nursing interventions.
Some of the conference topics among others included
Thermoregulation including KMC, safe use of overhead warmers, incubators and warming beds
Glucose monitoring and management
Airway management including CPAP and CPAP management
Maintenance of CPAP equipment to control for nosocomial infection
Feeding regimens, standards and protocols
Caring for the small baby < 1.5 kg
Skin care
Developmental care
Discharge from the neonatal unit
Nurse education and training
Breastfeeding
Involving parents and infants in research
Advancing the role of neonatal nurses
Families as partners in care
Traditional practices and their place in current newborn care
The small for gestational infant
The needs of the sick, term newborn
Innovation in nursing practice, education or administration in neonatal care
Maternal challenges and effects on the newborn
Nurses as leaders
Preconception care
Supporting health workers
The major highlights of the conference were:
Presentations by delegates from all over Africa
Keynote address by Prof. Dr. Carole Kenner (COINN President & CEO)
Keynote address by A/Prof. Dr. Karen Walker (COINN Vice President & President of the Australian College of Neonatal Nurses)
Address by Dr. Miriam Wagoro- Director, School of Nursing Sciences UoN
Address by Josephine Bariu President  Association of Neonatal Nurses-Kenya (ANNK)
Address by Prof James Machoki principal college of health sciences
Addreess by Ms. Vesca Kangongo Acting Nairobi county CEC Health
Panel discussion sessions
Gala Dinner –Crown Plaza Hotel ;Launch of Association of Neonatal Nurses-Kenya Chapter
Slideshow image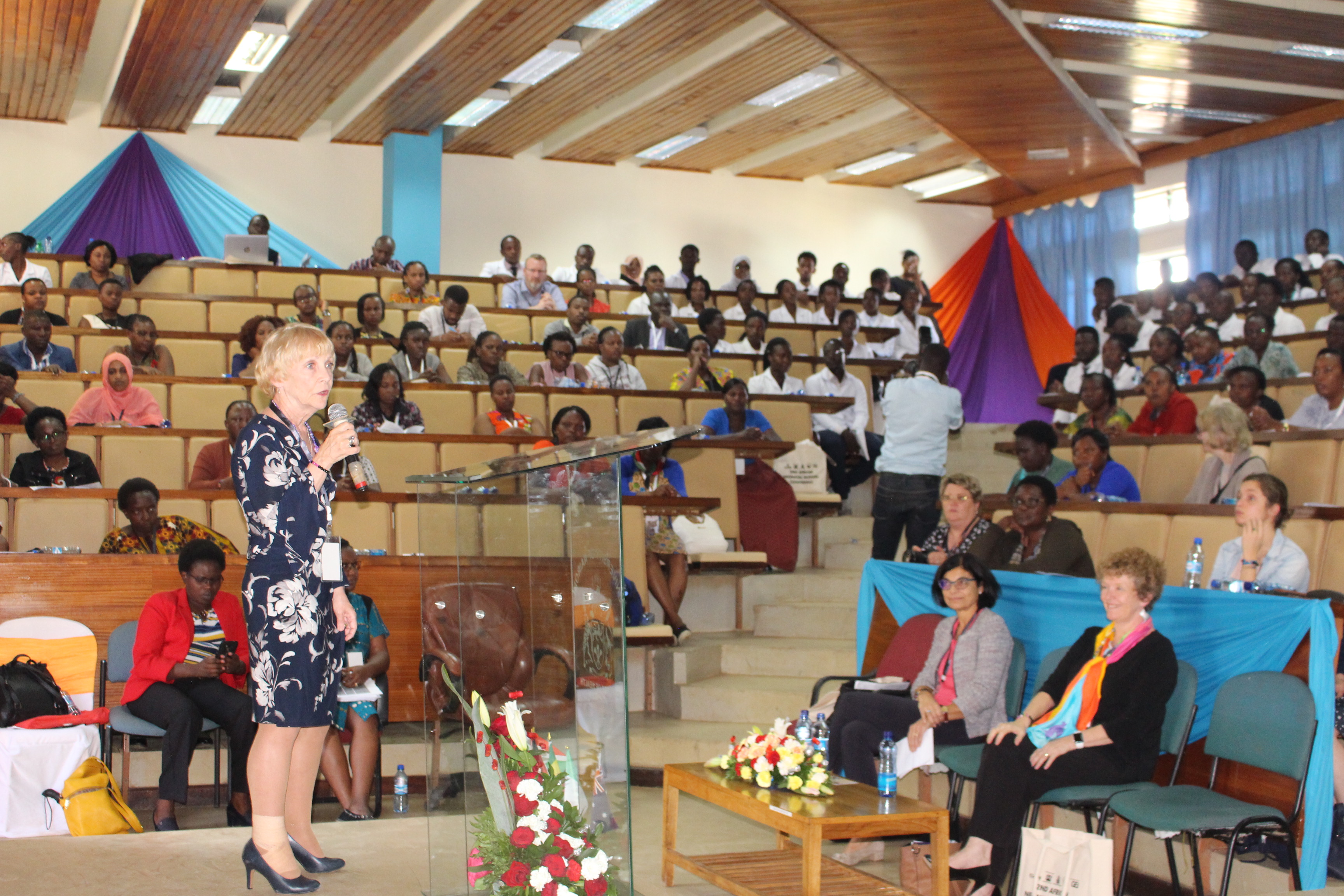 Promoted on slideshow
Off