KNOW ABOUT US
Community health Nursing is the synthesis of nursing and public health practice applied to promote and protect the health of population. It combines all the basic elements of professional, clinical nursing with public health and community practice.
"They are educated to see each person for whom they care in the context of his or her life—all the factors that impact that person's life and well-being," 
Message from the Head of Community Health Nursing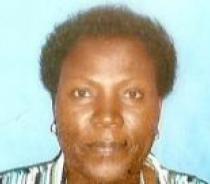 Welcome to Community Health Nursing thematic web site.  The thematic unit was created in 2006 and is among the four thematic areas that comprise the School of Nursing Sciences of the University of Nairobi. This thematic unit came into being when the former Department of Advanced Nursing which has been in existence for 38 years became the School of Nursing Sciences. We feel privileged to have been part of the evolving and expanding university of Nairobi education and management systems which has been well rolled out by the school.
The thematic unit currently has a modest staffing capacity of five (5) lecturers with diverse qualifications in community/public health at postgraduate level. These lecturers are responsible for the teaching and supervision of clinical in all Community Health course units and for coordinating social science, statistics and research courses for both undergraduate and postgraduate students.
The goal of the unit is to train public health nursing professionals who are competent to promote health and provide quality preventive and rehabilitation services to communities and carry out research in current and emerging issues in public health through the application of principles and theories related to public health care delivery and modern concepts in community health practice. Our aim is to develop students with competencies in critical thinking, creativity, clinical skills, good professional judgment and conduct in provision of quality public health care.
The graduates of our post graduate program have formed the pillars for training nurses at higher institutions of learning in Kenya and the region. These graduates also work in Maternal and Child Health Clinics and Family Planning (MCH/FP), District/County and in other national and global health management programs.
Community nursing integrates evidence-based research with community health needs to provide care based on science and evidence. They must determine the cultural and socioeconomic needs of the community and adjust care as needed. In this role, RNs may be required to have a baccalaureate nursing education with studies in population-based health and community health nursing